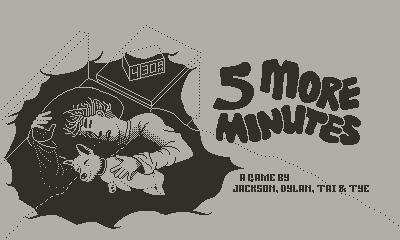 5 more minutes
As you fall asleep you must fight off Horu who is adamantly trying to wake you up! As the sand flows through the hourglass the morning quickly approaches.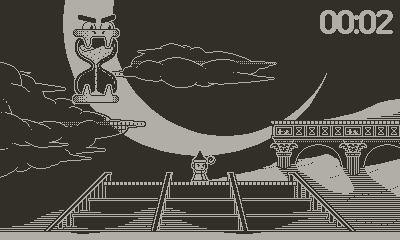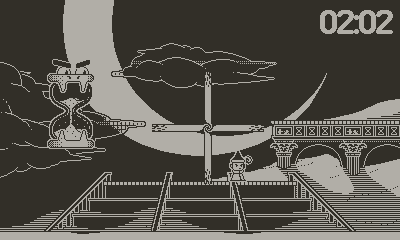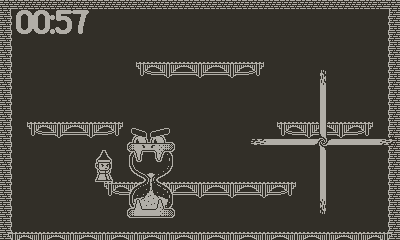 The hero fires their magical bolt every 3 seconds. Adjust the crank to control the firing angle. Use the d-pad to move in all 4 directions.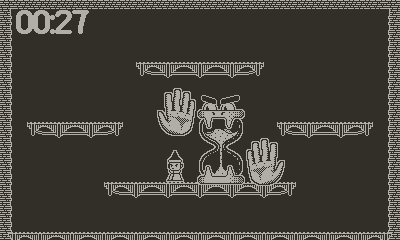 Avoid Horu's dangerous attacks and fire 2 successful shots to flip the hourglass and extend the timer.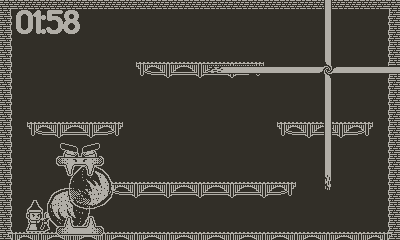 How long can you fend off Horu and sleep in?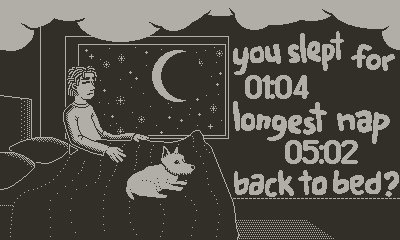 Made for PIGSquad Summer Slow Jams August 2022
Art and Design by Jackson Webb
Programming and Design by Dylan Webb
Music, Sound Effects and Integration by Tai the Thai
Additional Programming by Robert "Tye" Riley
Dedicated to Remy, sleep well
Download
Click download now to get access to the following files:
Comments
Log in with itch.io to leave a comment.
Wow what a cute game! I found this while I was downloading Holocure! I Just wish the devs werent so mean Pien.
How run it game to windows?
Technically this was designed for Playdate. However the Playdate SDK has a simulator you can use to play the game. You can download the Playdate SDK, which includes a Playdate Simulator application. If you unzip the file, you can run the pdx file on the simulator.

Looks really good, but I can't tell how you're supposed to know which way your projectile is being aimed.
love the art! looks great
thank you! we also updated the boss fight arena if you want to check out the new version :)
error when i try to sideload :
"The bundleID field is missing from pdxinfo. "
Hey poodledude, thanks for the comment! We're taking a look at it now, one of the mac devs might have added an accidental MACOS folder in the zip.
So with the way files were uploaded, if you're on a Windows machine, the zip may unzip with "5 more minutes.pdx" but the game folder is in that folder. So like
5 more minutes.pdx
L 5 more minutes.pdx
L_game stuff
We've uploaded another version, please give it a try!
(yes windows machine)
that fixed it for me, thank you :)
Gonna have a look now! You should also add a build number to the pdxinfo as this allows simpler updating through sideloading.
Any advice on how that build number should be maintained? The pd docs suggest not maintaining a build number manually. (reference)
I know very little about dev stuff, but I've been testing a pulp game for my friend, and I've literally just been manually incrementing the build number by 1 each time (starting with 101)